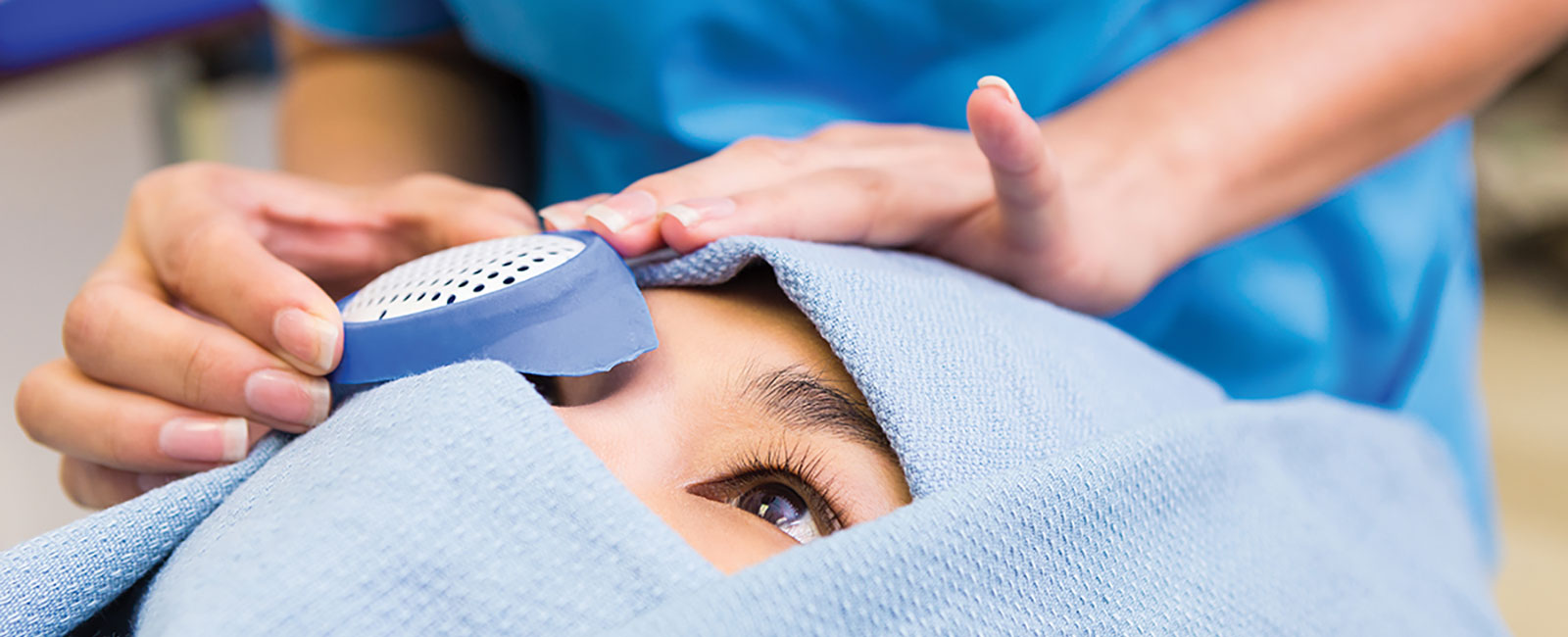 A cataract is a clouding of the lens inside the eye, causing vision loss that cannot be corrected with glasses or contact lenses. Cataract surgery is a procedure to remove the lens of the eye and in most cases, replacing it with an artificial lens. It is generally a safe and common procedure.



How long do I have to stay in the hospital after surgery?
You will be required to stay in the hospital for 1 to 2 hours after the surgery, depending on the mode of anaesthesia given. Light refreshments will be provided. You are also advised to arrange for someone to accompany you home after your surgery. Please do not drive as you will experience some side effects of anaesthesia and blurring of vision after the surgery.

What are the common types of anaesthesia for cataract surgery?
Your doctor will advise and recommend the most suitable type of anaesthesia to be administered based on your condition. They include:
General Anaesthesia
Local Anaesthesia​
Moderate Sedation


What would I expect after the surgery?
A plastic eye shield will be placed over the operated eye.​​
Eye drops will be prescribed to reduce the risk of inflammation and infection.​​
Painkillers may be prescribed by your doctor for pain relief.​​
Some minor discomfort, sandy sensation and irritation may be expected after the surgery.​​
The eye shield will be secured with 2 strips of micropore tape or as advised by your doctor/ nurse.​​


Do's and Don'ts After Surgery
Avoid crowded and dusty places.
Avoid getting water into the operated eye for the next 2 weeks.
Bring along all your eye drops with you on your post-operative visits.
Clean your hands before instilling eye drops in the operated eye.
DO NOT miss your scheduled appointments with your doctor.
DO NOT rub the operated eye for at least 1 month after the surgery.
Flex your head backwards when you wash your hair to prevent water from getting into your eyes (similar to how your hair is washed in a hair salon).
Refrain from swimming, bathing in bathtubs, strenuous activities, driving or motorcycle riding until your vision is clear or as advised by the doctor.
Wear the eye shield for 2 weeks after the surgery when you sleep to avoid pressure on the operated eye.
Wear sunglasses when you are outdoors to keep your eyes comfortable and less sensitive to light.


When do I need to contact my doctor?
You are advised to contact your doctor if you experience one or more of the following "RSVP" symptoms:
Pain not relieved by painkillers
Redness
Swelling and excessive discharge
Vision decrease

Thinking of having cataract surgery during chemotherapy treatment? Dr. Lynette Ngo shares her advice.
---

More Support Links: