Our Previous Speakers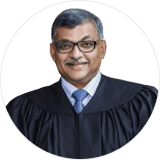 The Honorable Chief Justice Sundaresh Menon

Medicine and the Law
July 5 2019
Chief Justice Sundaresh Menon was appointed Chief Justice of the Supreme Court on 6 November 2012. He is the first Singapore-born Chief Justice.
Chief Justice Menon graduated with a Bachelor of Laws (First Class Honours) from the National University of Singapore in 1986 and a Master of Laws from Harvard Law School in 1991. He was admitted as an advocate and solicitor in Singapore in 1987, and as an attorney and counsellor-at-law in New York in 1992.
After he was called to the Bar in Singapore, he practised with major local and international law firms, primarily as an advocate, in the fields of commercial litigation and arbitration, construction law and insolvency law. From 2006 to 2007, he served as a Judicial Commissioner of the Supreme Court. He was appointed Senior Counsel in 2008. In 2010, he was appointed the 6th Attorney-General of Singapore, a post he relinquished in 2012 shortly before his appointment as a Judge of Appeal. He was appointed to the Presidential Council for Minority Rights upon his appointment as Attorney-General in 2010 and was later appointed as its Chairman in 2012, upon his appointment as Chief Justice.
He is also the President of the Singapore Academy of Law.
Chief Justice Menon is married with three children.
Reference: Supreme Court Bench Justices​​​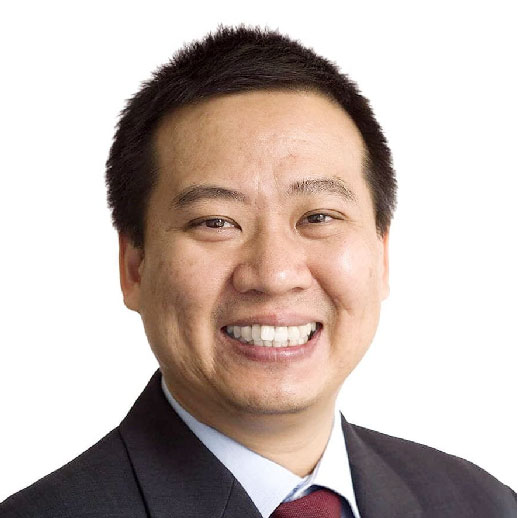 Dr. Jeremy Lim

Health, Privacy and Rights in a Post-COVID-19 World
May 11, 2020
Dr. Jeremy Lim (MD, MPH) is a Partner in Oliver Wyman's Singapore office.
He advises senior officials at public sector agencies and has extensive experience consulting and advising multinational private and NGO clients on national and regional strategies for go-to-market plans and implementation, government engagement and public-private partnerships.
Jeremy is also active in academia, holding appointments at several universities. He teaches at the National University of Singapore (Saw Swee Hock School of Public Health, and Duke-NUS medical school), and in 2013 authored Myth or Magic: The Singapore Healthcare System, a book that draws lessons from the Singapore health system for health reform efforts in other countries.
Prior to joining Oliver Wyman, Jeremy trained in surgery and public health. He has worked in senior executive roles in both public and private sectors, including time spent as a senior official in the Ministry of Health Singapore where he was also involved in a number of 'Whole of Government' initiatives.
Jeremy chairs the steering committee of NIHA (NUS Initiative to Improve Health in Asia), an initiative to strengthen health policy research and education in Asia and sits on the Behavioral Sciences Institute, Singapore Management University, Centre for Health Informatics (NUS) and Next Age Institute (NUS) advisory boards. He also contributes as immediate past President of the Fulbright Association (Singapore) and convener for the Johns Hopkins Bloomberg School of Public Health Singapore alumni. Jeremy enjoys serving in the NGO sector and in Singapore chairs the School Advisory Committee of the Meridian Junior College, the medical advisory committee of Dover Park Hospice and regionally, is a Member of the 'Save the Children' Asia Corporate Advisory Council. He is a volunteer physician with HealthServe, a Singapore NGO catering to the health needs of migrant workers.