Message by CEO, Dr. Timothy Low

This year's theme, #MakingtheWorldABetterPlace, aptly captures what we have seen from our nursing team these last two years. They played heroic and selfless roles, rising to the challenges, held compassion for our patients, and supported each other to provide quality, safe care at every shift.

If anything, the pandemic was disconcerting. Visits and attending family events are via WhatsApp call or Facetime due to household visit restrictions and border closure. So while they cared for our patients in person, they could only care for their families over video calls. But, our nurses prevailed.

We are not exactly out of the woods, but with better knowledge and control of COVID-19 transmission, we are ready for what's to come. It is, therefore, a refreshing moment to finally be able to come together to celebrate the work of our nurses in person.

Thank you, nurses, for all that you do!

High-quality healthcare weighs heavily on the shoulders of our nurses, and health is more than being free from disease. We must learn from the past two years' challenges and turn those experiences into better processes and procedures.

Today, modern nursing requires our nurses to fulfill as many social and psychological needs as well as the emotional needs of our patients. Increasingly the need to be competent in interprofessional practice and education to support a person-centered approach becomes even more critical than before.

Stay curious, embrace new medical technologies, and work across different roles to achieve even more seamless and integrated care experiences.

To capture the actions of our nurses in #MakingtheWorldABetterPlace, read how Nicholas Zhu, Sarah Sharmala and Karthiga Vinayagam kept their spark going to improve health every day. Like all their peers in the nursing division, their journey is still ongoing.

Here's wishing all our nurses a very Happy Nurses' Day!

---

Meet Our Nurses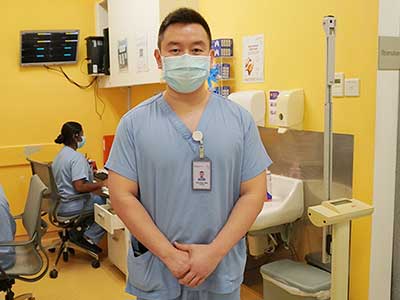 I Like Being an Emergency Nurse: Here's Why
Armed with an intrinsic passion to serve and a fond memory of his nursing aunt whom he describes as "excellent clinician with outstanding leadership and administrative abilities", Assistant Nurse Clinician Nicholas Zhu entered emergency nursing.
Read his story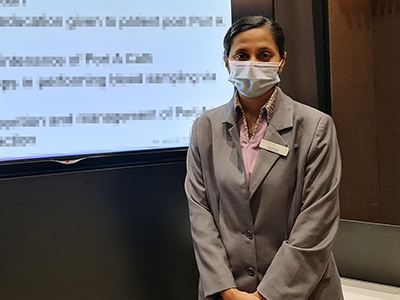 Helping To Make Chemotherapy a Little Less Daunting
They say that nursing is a career of compassion, and no one embodies this better than Sarah Sharmala, Nurse Educator and a certified oncology nurse.
Read her story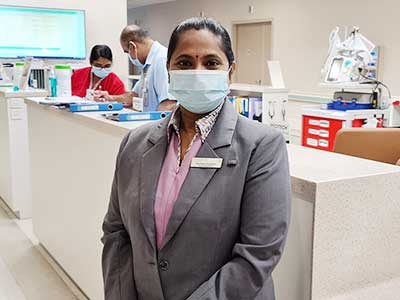 Passion for Nursing Burns Bright Even After Nearly 20 Years
A stalwart with over two decades of experience in handling oncological, surgical, and medical patients, Karthiga Vinayagam exemplifies how one's passion for nursing does not have to diminish with time.
Read her story