Every year on August 1, we celebrate Nurses' Day to thank all nurses who have dedicated their time on the frontline.

Nurses play an integral part in healthcare. Nurses offer diverse care to different patients, each of which is unique and catered to their individual needs and dependencies; their families included.

As a healthcare team and with our nurses, we all held constant to a hope that our patients' conditions improve, but there were times when the outcome differs. Still, our nurses remain unwavering and continued to support and fulfil patients' needs. Performing this role to a high standard, dealing with expectations and leading from the front is absolutely imperative. These are just some of the things our nurses do every day.

This Nurses' Day, we would like to say a big "THANK YOU" to all the wonderful nurses and for always pushing the envelope to provide the best in all they do. Happy Nurses' Day!

Meet Our Nurses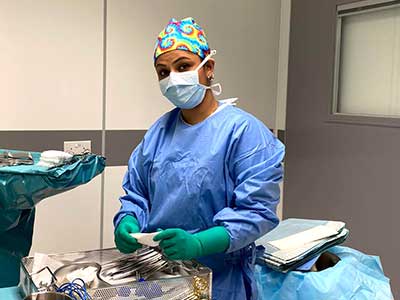 For This Nurse, Home is Where the Operating Theater Is
Find out more about Staff Nurse Bhavna's nursing journey and how the operating theater became her second home.
Read her story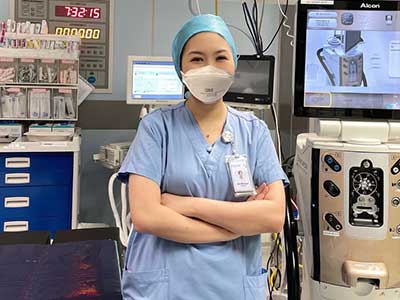 A Life Outside of Nursing
Senior Staff Nurse Shi Min is a nurse by day and a craftsman at night. Learn how she add colors to her life to lead a healthy and active life while juggling her duties as a nurse.
Read her story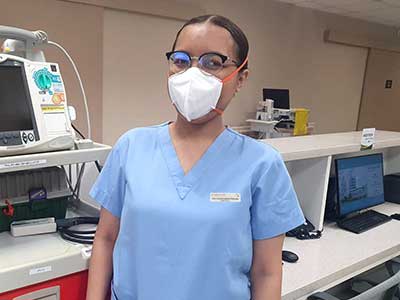 Dear Aspiring Nurses
Entering the workforce as a fresh nursing grad can be daunting but Staff Nurse Zatu proves that it can be easily overcome with support and resilience.
Read her story
A Tribute To Our Nurses
We thank all our wonderful nurses for always pushing the envelope to provide the best in all they do.