Before you travel, please check if your country has Air Travel Pass (ATP) arrangements with Singapore.
If it does, there is no need to apply for a waiver from the Ministry of Health (MOH) in Singapore to seek medical treatment here. However, COVID-19 travel insurance coverage is required. More information about travel insurance can be found here.
If your country does not have ATP arrangements with Singapore, here is a simple guide to help you prepare your trip after receiving the waiver approval from Singapore's MOH, and what to expect when you arrive in Singapore.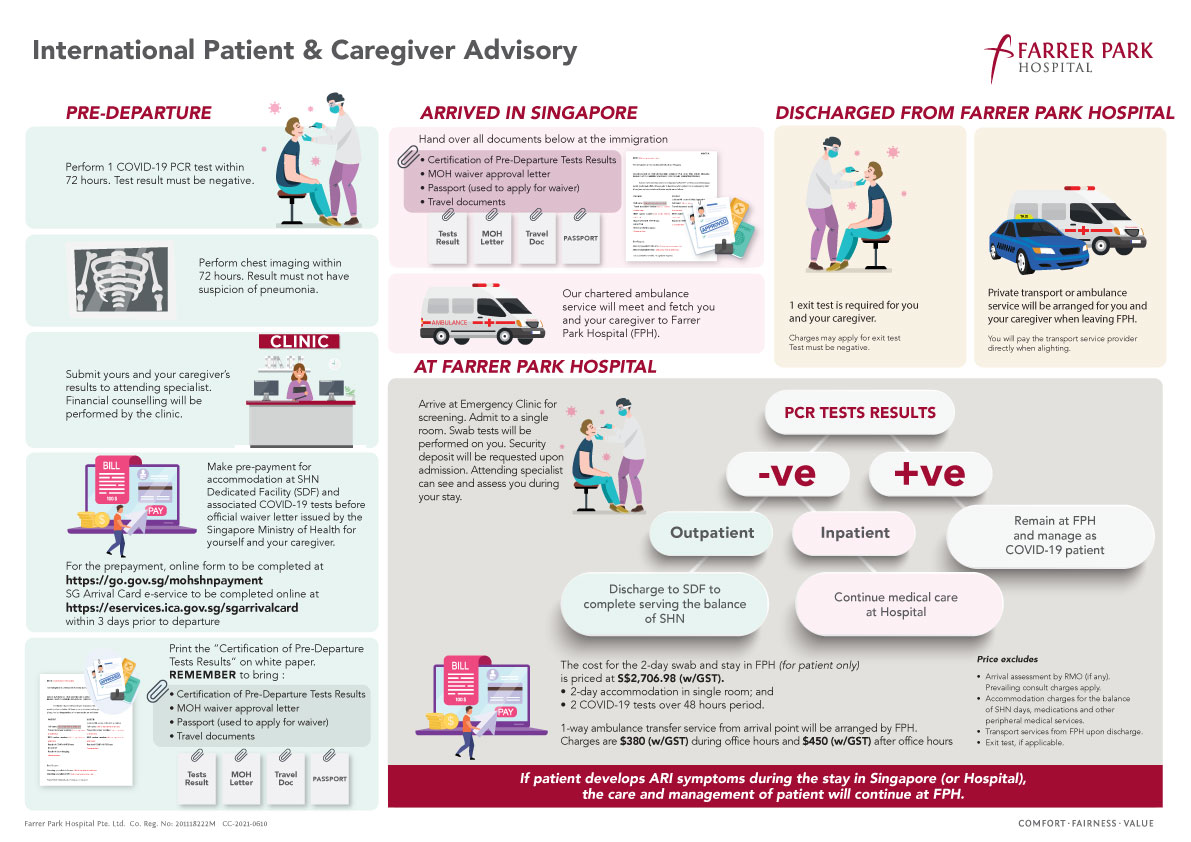 Download our printable version here.
For more details about travel and health control measures, please visit here.