Back pain and spine disorders are commonly encountered by GPs and Hospital Specialists. Some of the common pathology includes: prolapsed discs causing sciatica, spine trauma, and more rarely infections, tumors. Early diagnosis, investigation, treatment can ensure a good outcome for patients. Newer treatment methods enable a faster return to work and activities of daily living.

During this FPH CME update, we will discuss how to diagnose the common causes of back pain, and when there is a need for a specialist referral. Treatment advances including minimally invasive options will be discussed.


Our Speaker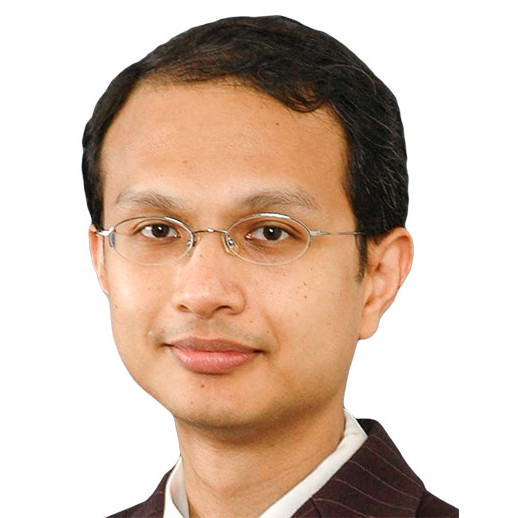 Dr. Rajendra Tiruchelvarayan
Senior Consultant Neurosurgeon
Dr. Rajendra Tiruchelvarayan is a Senior Consultant Neurosurgeon. He subspecializes in Spine Disorders and Surgery. His special interests include Cranio-Cervical junction disorders, Cervical Spondylosis treatment, Cervical Disc Replacement and Spine Tumor surgery.

Dr. Rajendra graduated from National University of Singapore in 1997. He completed UK neurosurgery training in 2006, having spent more than 2 years of speciality training in London Hospitals. This included experience in St George's Hospital, King's College Hospital and the National Hospital for Neurology, Neurosurgery at Queen's Square.

His previous appointments include Director of Spine Neurosurgery at National Neuroscience Institute, Singapore General Hospital, Tan Tock Seng Hospital and KK Women's and Children's Hospital. He also manages children's spine disorders and dysraphism such as spinal lipomas / myelo-meningoceles.

He pioneered new minimally invasive spine surgery techniques for improved patient care and outcome.

He has been invited to teach neuro and orthopaedic spine surgeons on the treatment of spine disorders in Europe, Asia and Singapore. Dr Raj is also an East-Asia AO Spine faculty delegate.