Hip or knee pain not only impairs the daily activities of life but also the quality of life.

Hip and knee replacements can reduce joint pain and restore mobility in patients. These surgeries are well-established with good predictable results. Robotic-assisted surgery can offer high precision and accuracy in bone cuts and implant placement.

In this webinar, you will learn how robotic-assisted surgery can help to spare healthy tissue, lower complications, prolong implant longevity, and improve patient satisfaction.
Program Outline
11 a.m. FPH Introduction by Mr. Marcus Foo
11:15 a.m. Smart Solution for Joint Pain - Robotic-Assisted Knee & Hip Replacement by Dr. Gurpal Singh
11:35 a.m. The Hidden Costs of Broken Bones & Accidents (Impact & Risks) by Ms. Ang Pei San
11:50 a.m. Q&A Session
12 p.m. End


Our Speakers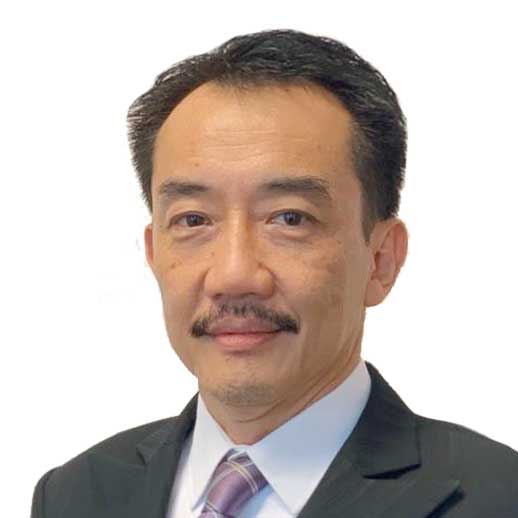 Mr. Marcus Foo
Head, Marketing, Farrer Park Hospital
Marcus has more than 20 years of marketing and business development experience in the healthcare industry; encompassing acute hospital care, primary care and community care.


Dr. Gurpal Singh
Orthopedic Surgeon
Dr. Gurpal Singh is a specialist board-accredited, fellowship-trained Orthopedic surgeon subspecializing in orthopedic oncology, joint replacement and sports injuries. Dr Singh's clinical practice consists of bone and soft tissue tumors (benign and malignant), robotic-assisted joint replacement, complex reconstructions of the lower limb, and arthroscopic (keyhole) surgeries of the hip and knee including sports injuries and meniscus/ligament reconstruction.

Dr. Singh has a special interest in technologies in joint replacement surgery such as robotic-assisted hip replacement surgery, and has obtained his robotic-assisted surgery training and certification from Florida, USA. Dr. Singh has regularly been invited to the Asia-Pacific region to conduct workshops to train Orthopedic surgeons in this area. Dr Singh is also actively involved in research on increasing life span of joint replacements, and preventing infection and early failure of joint replacements.
Ms. Ang Pei San
Financial Services Consultant, Gao & Associates
Pei San has more than 3 years of experience in the Financial Industry. She specializes in retirement planning with proper risk management. Pei San had devoted her time to do holistic planning based on her client's desired lifestyle. Her specialty is retirement planning with comprehensive risk management.