Infections involving the external ear and middle ear are commonly encountered complaints in primary care. Treatment may not always be straight forward especially in the paediatric population. At the end of this talk, you should be able to distinguish between these two types of ear infections, navigate antibiotic choices, recognize red flags, and know how to advise patients on prevention and reducing risk factors.

Our Speaker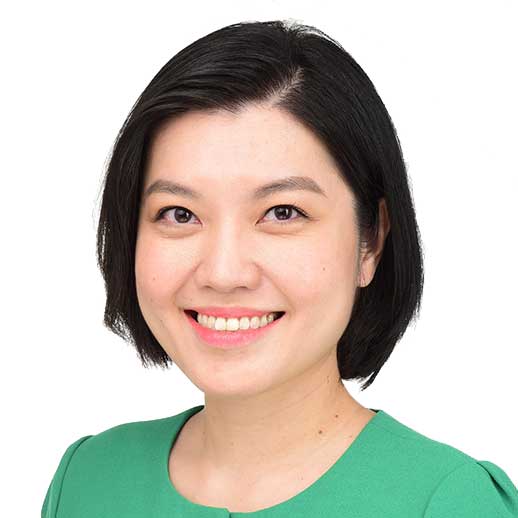 Dr. Liu Jiaying is a fellowship trained consultant Ear Nose & Throat (ENT) surgeon and the Medical Director of Aurion ENT & Hearing Centre. Prior to establishing Aurion ENT, she was in public service for 16 years and was conferred multiple service excellence awards.

Dr. Liu graduated from National University of Singapore in 2005 and completed specialist Otorhinolaryngology training in 2014. She went on to clinch the Ministry of Health's scholarship for sub-specialty training in otology and lateral skull base surgery at St Vincent's Hospital in Sydney, Australia in 2015. During fellowship, she had ample hands-on surgical training in challenging otology and neurotology cases.

Since returning to Singapore, Dr. Liu founded the Hearing Implant Program at Ng Teng Fong General Hospital and was its lead implant surgeon, leading her Hearing Implant Team to win the Team Service Excellence award in 2018. She served as Director of the JurongHealth Hearing Implant Fund from 2020 to 2021. Dr. Liu is a key opinion leader for hearing loss and hearing implants in Singapore, as well as a speaker at local and international ENT conferences. She has spoken on local radio, contributed articles in local newspapers, and published in local and international journals. She is also a reviewer for Singapore Medical Journal.

Dr. Liu holds a Graduate Certificate in Digital Health from Singapore Management University (2020). She also served as council member on the Chapter of Otorhinolaryngologists, Academy of Medicine from 2019-2021.