Gained weight during the pandemic? You are not alone. The weight gain that some people have experienced since the stay-at-home guidelines went into effect is likely due to a disruption in their daily routine and habits.
The good side is that you are eating out less and enjoying more occasions to eat together as a family. However, for those working from home, dinner for the family could mean eating take outs, microwave meals or ready-made processed foods. They may be convenient and quick but often higher in calories and less healthy.

Read: Putting On Weight During COVID-19 and How To Turn It Around
Besides the food we eat, we also tend to move less when we stay home. With the gyms and community parks closed, the only movements we make are when we move around within the rooms in our homes. For lunch, some of us might move around to cook. Otherwise, it is food delivered right to our doorsteps.
You may not realize it but we move around a lot more when we go to work. From walking to our car, the train station and bus stop to walking from one meeting room to the other; these steps really add up.
Spending time at home with low levels of activity may cause us to burn fewer calories, resulting in extra weight gain. Here's an advisory from our Rehab Center on the simple steps you can take while you continue to work from home.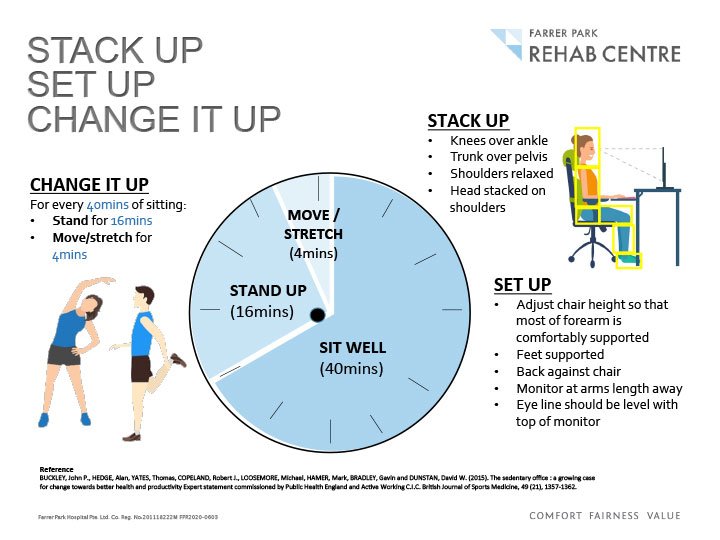 As we acclimatize to this new normal of outdoor restrictions, it is also important to keep your health in check.
For your source of health tips and medical news, visit and subscribe to Farrer Health.