What is Colorectal Cancer?
Colorectal cancer is also called colon cancer, and is the cancer of the colon and rectum caused by polyps that grow and become cancerous. Located at the lower part of your digestive system, colorectal polyps usually start as non-cancerous benign or tissue growth on the inner lining of the colon or rectum. Not all of these polyps develop into cancer. Colorectal cancer presents itself due to factors like genetics, lifestyle, age and diseases like diabetes.

What are the symptoms of Colorectal Cancer?
Bloating and abdominal discomfort
Blood in the stool
Change in bowel habits (i.e. diarrhea, constipation)
Fatigue
Unexplained weight loss

How is Colorectal Cancer diagnosed?
Biopsy
A biopsy of the colon will be done on polyps and tumors that may be indicative of cancer.


Blood Test
A complete blood count blood test will be done to check for white blood cell increase due to cancer.


Colonoscopy
A colonoscopy is done to examine the colon and rectum for the presence of suspicious .

Imaging Tests
Colorectal imaging tests are done with ultrasound or CT scan to check for tumor location and growth in the colon and rectum.

Learn more about AI-assisted colonoscopy to improve colorectal cancer screening here.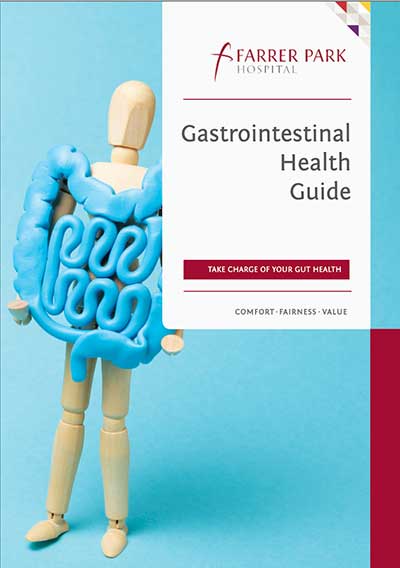 Think you know your gut health?

Download our Gastrointestinal Health Guide here.