Farrer Park Hospital's health screening centre, HealthConnexion, offers comprehensive health screening packages as well as customized solutions for individuals, corporate companies, and the medical tourist.
Stepping through the doors into the chic, modern interior of HealthConnexion, one finds spacious high ceilings, interactive consultation rooms as well as a beautiful outdoor zen garden with spectacular views of the cityscape.

HealthConnexion clients can soak in the calming ambience of the garden while enjoying healthy refreshments served after health screenings are done.

HealthConnexion Services
---
Our Resident Doctor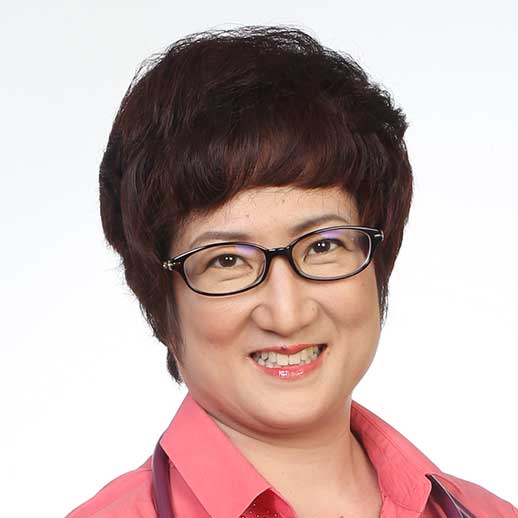 Dr. Grace Soo
GP/Family Doctor
Dr. Grace Soo received her medical degree from University of Toronto (Faculty of Medicine), Canada, in 1994. She completed her residency in family medicine in McMaster University, Canada, is a full member of Canadian College of Family Physicians (CCFP) since 1996 and is registered with the Singapore Medical Council since 1998. Dr. Soo has worked as a General Practitioner in Singapore, in private and public sectors as well as large hospitals and small clinics, since 2001. Prior to that, she practiced family medicine in Toronto, Canada.
Having spent her early childhood here, Dr. Soo is bilingual in English and Mandarin, and can also communicate in Cantonese dialect and Bahasa Malay. Being an avid sportswoman and mother of three boys, her areas of interest also cover Sports Medicine, Obstetrics and Gynecology and Pediatrics.
Dr. Soo is passionate about educating patients about health matters, prevention of diseases, and optimizing health. As a Health Screening physician, she actively identifies potential and existing health issues, based on lifestyle, family history, and occupational and recreational factors, and seeks to address these issues in a timely and accurate manner. Her personable and friendly demeanor makes her approachable and comfortable to discuss personal health matters.
---
HealthConnexion Medical Clinic
To make an appointment or to find out more about our health screening services available at HealthConnexion Medical Clinic, please contact us at:
Phone: +65 6363 0505
WhatsApp: +65 9831 2879
Email: [email protected]
Location: 1 Farrer Park Station Road, #16-13, Singapore 217562
Operating Hours:
Mon - Fri: 8:30 a.m. - 12 p.m.; 2 p.m. - 5:30 p.m
Sat & Eve of PH: 8:30 a.m. - 12:30 p.m.
Sun & PH: Closed​