First Stereotactic Body Radio Therapy with Active Breathing Control for Lung Cancer
0.1mm of margin for radiotherapy
Singapore, 17 December 2019 - With conventional therapy, radiation is delivered in relatively small doses over the course of several weeks, with patients receiving daily treatments during that time. With SBRT, physicians are able to deliver a greater combined dose of radiation over the course of far fewer treatments. SBRT has shown dramatically better outcomes than conventional radiation therapy.

The first Lung Stereotactic Body Radiation Therapy (SBRT) with Active Breathing Control (ABC) conducted at Farrer Park Hospital in Singapore SBRT involves the delivery of a single high dose radiation treatment or a few fractionated radiation treatments (usually up to 5 treatments) in the exact location of identified tumours in the body.

Comparatively, two-year success rates for conventional treatment range from 30 to 40 percent, whereas the success rates for SBRT range from 80 to 90 percent — similar to those of resection surgery but with far fewer risks. Despite the fact that SBRT delivers higher biological dosage of radiation, patients have experienced fewer side effects, including radiation pneumonia.
With the use of a special device called an Active Breathing Control (ABC) device, the patient is treated while the breath is held, and the target area is still. This means that an even more precise dose of radiation to the target area can be done, and save more normal tissues.
Oncologist Dr Daniel Tan arranged for his patient to be treated at Farrer Park Hospital (FPH) Radiation Oncology Centre mainly because FPH uses ABC as the main modality of choice as it saves the maximum amount of healthy tissues. Helmed by Dr Lee Khai Mun, FPH's Chief Radiation Oncologist, the Farrer Park Hospital Radiation Oncology Centre, having only started operations in April 2015, has a trained team of personnel, comprehensive equipment and protocol to provide this form of treatment since day one.
The centre uses this technique primarily for left breast cancer but as the centre with most expertise, Dr Tan came to FPH for the treatment of Lung tumour for his patient, Madam Lee.
Initially distressed about her condition, Mdm Lee shared how her treatment process in FPH was made less nerve-racking. "With the encouragement and proficiency of my doctor, Dr Daniel Tan, and radiation oncologist, I'm pleased to have undergone this procedure in FPH which is well equipped with both clinical and technical expertise. My queries on the procedures were thoroughly explained and clarified, which made me feel reassured during the treatment process. Through this less invasive therapy, the post treatment recovery has not caused any form of side effects or significant pain. The calming environment of the hospital coupled with the amiable and knowledgeable staff who addressed my concerns have also attributed to my positive experience in FPH."
The combination of clinical expertise and range of treatment options has allowed the Farrer Park Radiation Oncology Centre to be recognised as Global Health & Travel's Oncology Provider of the Year.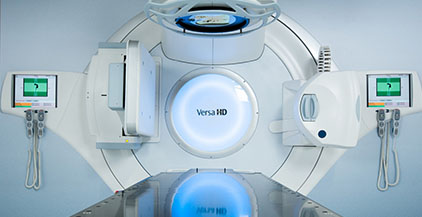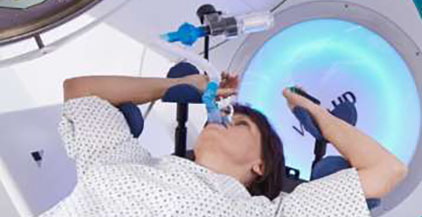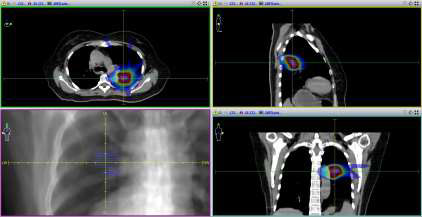 ---

About Farrer Park Hospital
Farrer Park Hospital is the latest private tertiary acute care hospital in Singapore. The facility includes the Farrer Park Medical Centre with specialist clinics, medical technology, nuclear medicine and radiology services to support a wide range of surgical specialties in oncology, orthopedic, gastroenrology, cardiology, and now HIFU. Designed by healthcare professionals and conveniently built above an underground train station, the hospital is a carefully created environment to enable modern yet holistic care for all its patients.
The hospital shares numerous calming gardens and inspiring art works with its related hotel, One Farrer Hotel. Synergies between the hospital and hotel provide families and visitors with enhanced experiences in food and beverage, choices of accommodation, lifestyle programs and conference facilities. Farrer Park Hospital and One Farrer Hotel are part of The Farrer Park Company Pte Ltd, a Singapore-based company.
For more information, please visit www.farrerpark.com.

---
For media enquiries and clarifications, please contact:
Farrer Park Hospital
Elaine Kiew
Corporate Communications
Tel: +65 6705 2679
Email: [email protected]

Joyce See
Corporate Communications
Tel: +65 6705 2765
Emai: [email protected]