The emergence of non-invasive diagnostic techniques for tumors such as liquid biopsy marks a major step forward for detecting genomic mutations in cancers. Compared to tissue biopsy, liquid biopsy is a non-invasive, convenient and fast alternative. It can also overcome the heterogeneity of tumors. Through the use of comprehensive genomic profiling, patients are provided with a simultaneous mapping of multiple biomarkers of genomic alterations rather than one biomarker at a time, reducing wait time for treatment. This webinar will discuss the clinical use of liquid biopsy.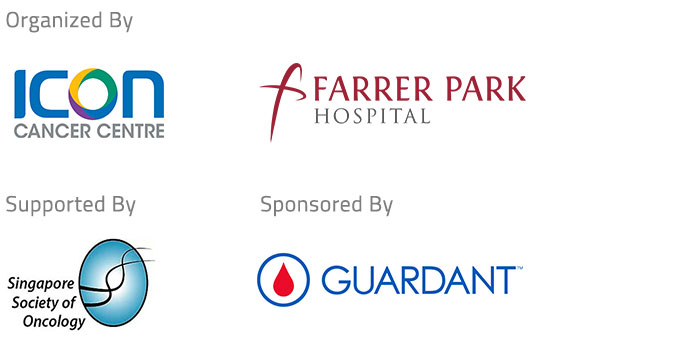 Our Speakers

Dr. Tan graduated with MBBS from NUS (1971), he proceeded to the United States for his residency in Internal Medicine and later fellowship in Hematology​ and continued his fellowship in Medical Oncology in Canada. He was certified as Diplomate of the American Board of Internal Medicine, Hematolo​gy​ and Medical Oncology and held specialist certification from the Royal of College of Physicians and Surgeons of Canada in Internal Medicine and Hematology.
He is a specialist in medical oncology and part of the Icon SOC Farrer Park Medical Clinic group of medical oncologists. Prior to private practice, he was part of the teaching Faculty of Medicine at the National University of Singapore (NUS) and had held appointments as Chief of Medicine and Head of Department of Medicine as well as Division of Hematology-Oncology (1988), Professor of Medicine (1991) at the National University Hospital (NUH).
Being the first medical oncologist in Singapore, Dr. Tan had helped set up the specialty at Singapore General Hospital (SGH) and NUH. He also held many positions in the NUS, Ministry of Health and professional bodies during his tenure with the university.
Although Dr. Tan resigned from university to go into private practice, he remained active in medical education and postgraduate training and served in the Specialist Training Committee of Hematology, Medical Oncology, Specialist Accreditation Board of Ministry of Health, the Board of Directors of Singapore Health Services (Singhealth) Pte Ltd and currently in Eastern Health Alliance.
He served as a member of the Singapore Medical Council Review Committee and has published extensively and was invited for numerous regional and international medical meetings. He has also participated in international phase III trials using novel drugs and has special interest in multiple myeloma, breast, thoracic and GI/GU oncology.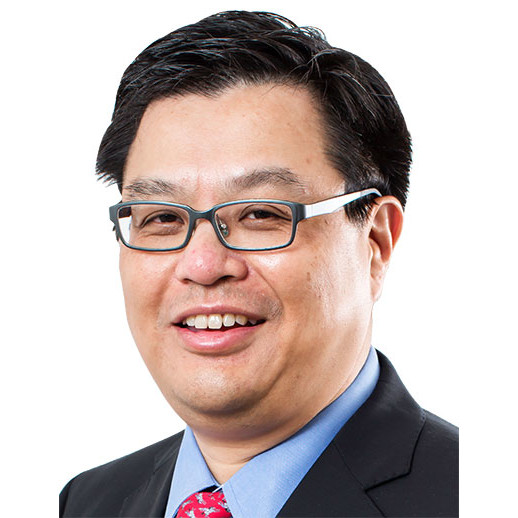 Dr. Hsieh Wen-Son specialises in the treatment of various types of cancers and is active in developing novel cancer diagnostics and molecularly targeted anti-cancer treatments. With a research interest in molecularly targeted cancer therapies, immunotherapy and molecular diagnostics. He has led a number of international studies involving many centers in Singapore, Hong Kong, Korea, the Philippines, and the United States to examine novel treatments and diagnostic tests for Nasopharyngeal and Hepatocellular carcinoma. He is also currently the Principal Investigator of more than ten active clinical trials investigating novel treatments for a variety of cancers with the aim to develop more effective cancer treatment with less side effects for the future. He has authored over 70 scientific articles, abstracts, and book chapters and has lectured extensively at regional and international medical and scientific conferences.
Dr. Hsieh is also a part-time Assistant Professor at Johns Hopkins University and a Principal Associate at the Cancer Sciences Institute of Singapore of the National University of Singapore (NUS).
Dr. Hsieh studied Philosophy and Psychology at Oxford University on a prestigious Rhodes Scholarship, Dr. Hsieh also completed his medical training at Johns Hopkins University and Duke University. After his medical training, Dr. Hsieh became active in patient care, teaching and research as a full-time faculty member at Johns Hopkins University's School of Medicine.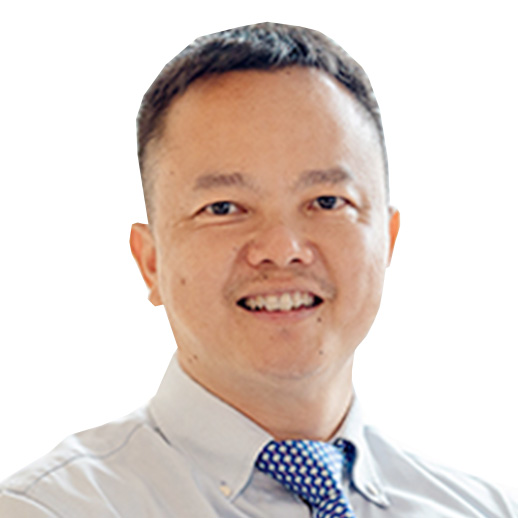 Dr. Toh Chee Keong is a medical oncologist who sub-specializes in thoracic oncology (lung cancer, thymic cancer), genitourinary oncology (prostate, kidney, bladder and testicular cancers) as well as head and neck cancers.
He worked at the National Cancer Centre Singapore for most of his career, with a 3-year stint intercalated at Raffles Cancer Centre where he was director of clinical research before joining Curie Oncology. He was the lead of the Lung Cancer Consortium project at National Cancer Centre who coordinated lung cancer research in Singapore, paving the way for many publications and discoveries. He was also part of the team who won the Large Collaborative Grant for their research on 'Next-Generation Clinical Trials and Integrative Research for Fighting Lung Cancer' awarded by National Medical Research Council.
He graduated from National University of Singapore with the Gibbs Gold Medal in 1995, followed by MRCP (UK) in 2000 and specialist accreditation in Medical Oncology in 2004. Under the Health Manpower Development Programme, he was in the United States at Burnham Institute in La Jolla and Moores Cancer Centre in San Diego.
Throughout the years, Dr. Toh was involved in clinical work, clinical trials and teaching. Among his many achievements is his published work on the clinical characteristics of lung cancer among never-smokers, one of the earliest publications in the world during a time when the molecular characteristic of this group of patients was not known yet. It was later discovered that lung cancer in never-smokers formed a big group in the Asian population.
Dr. Toh was one of the first oncologists in Singapore to administer high dose interleukin-2 as a form of immunotherapy treatment for kidney cancer and melanoma. Immunotherapy then transitioned to checkpoint inhibitors over the years and became a cornerstone in the treatment of many cancers today. He has led and was a co-investigator in many clinical trials. He was also a member in the workgroup for the Singapore Cancer Network (SCAN) guidelines for lung cancer, kidney cancer, prostate cancer and bladder cancer. In the area of teaching, he was Assistant Professor at the National University of Singapore's Yong Loo Lin School of Medicine and the Duke-NUS Medical School.
Dr. Toh hopes to bring with him the extensive clinical experience to Curie Oncology to provide good experiential care to the patients, encourage them and let them know that someday, spring will come.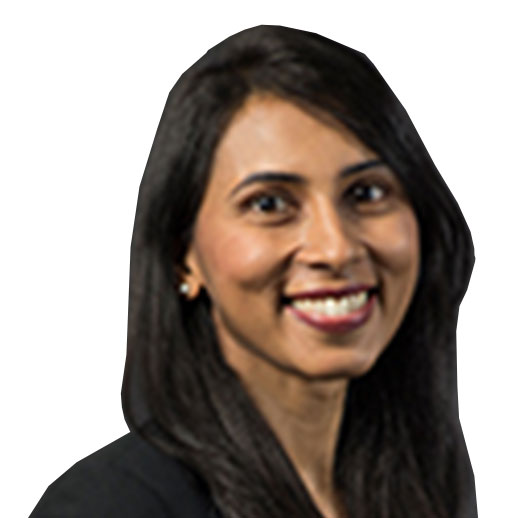 Dr. Tanujaa Rajasekaran
Medical Oncologist
Dr. Tanujaa Rajasekaran is a Consultant in the Department of Medical Oncology of the National Cancer Centre Singapore, sub-specializing in genitourinary, thoracic and head and neck cancers. She graduated from the National University of Singapore and was awarded the Dean's list during her undergraduate studies.
She completed her medical oncology specialty training in the National Cancer Centre Singapore. Her research interests are in geriatric oncology and genitourinary cancers. She also awarded the European Society of Medical Oncology (ESMO) fellowship grant 2013 for her research in geriatric oncology. She is also the treasurer of the Singapore Society of Geriatric Oncology.
She is actively involved in medical education. She is a clinical lecturer at the Yong Loo Lin School of Medicine, National University of Singapore, as well as a core faculty member of the Medical Oncology Senior Residency Program. She was also awarded the Inspiring Resident Educator award in 2015.