Neck lumps are a common presentation in the outpatient setting. The origins and differentials of neck lumps are wide ranging and largely depends on the location of the neck lump. Though most neck lumps are benign, a significant fraction of them have malignant potential or may already be malignant.

It is important to identify signs, symptoms and relevant investigations that will help to highlight likelihood of malignant change.


Our Speaker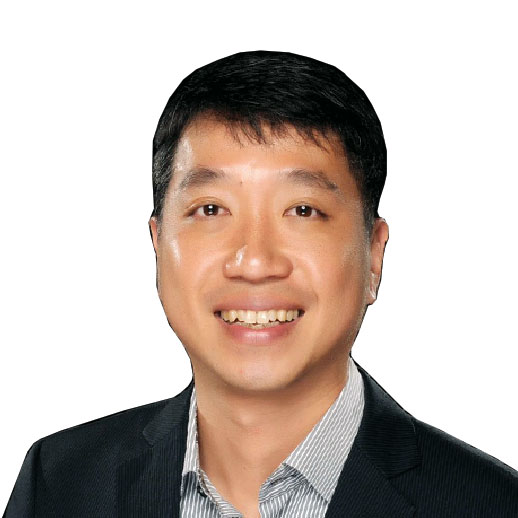 Dr. Tan Ngian Chye
General Surgeon
Dr. Tan Ngian Chye has more than 20 years of clinical experience in restructured hospitals, managing thyroid and head & neck surgical cases. He believes in giving the best and the most appropriate care to patients through a multidisciplinary approach. Besides excellent surgical treatment, he also emphasizes the importance of quality of life for patients and support for their families.

In recognition of Dr. Tan's exceptional clinical and service contributions, he was awarded the Singapore Health Quality Service Silver Award for 2016/2017 and the Gold Award for 2018/2019.

Also a winner of the SingHealth Publish Award for three consecutive years from 2013 to 2015, Dr. Tan has co-authored over 50 research papers that are published in top peer reviewed journals such as Oral Oncology, Head & Neck, Surgery, Microsurgery, Cancer and Oncotarget.

Dr. Tan was the Clinical Lead at the National Cancer Centre Singapore (NCCS) for skin cancers and head & neck oncologic reconstruction. He is also Co-Chair of the NCCS Cancer Service Line Development (CSLD) for nasopharyngeal cancer and Member of the CSLD for thyroid cancer and head & neck cancers.

Dr. Tan graduated from the National University of Singapore and completed his general surgical training in 2006. He went on to pursue sub-specialty training in head and neck surgery through a fellowship in head and neck surgical oncology at National Cancer Centre Singapore. Following this, he went on to do another fellowship in reconstructive microsurgery at Chang Gung Memorial Hospital, Taiwan under Professor Wei Fu-Chan and Professor Jeng Seng-Feng. As a result of these fellowships, he is well-skilled in thyroid, salivary glands and head & neck surgeries as well as state-of-the-art head and neck reconstructive surgeries.

He served as Clinical Associate Professor at the Duke-NUS Medical School and was the Program Director for the SingHealth General Surgery Residency Program. He was awarded the RISE awards for outstanding teaching faculty in 2017 as well.